Albert the Alien v2 successfully funded!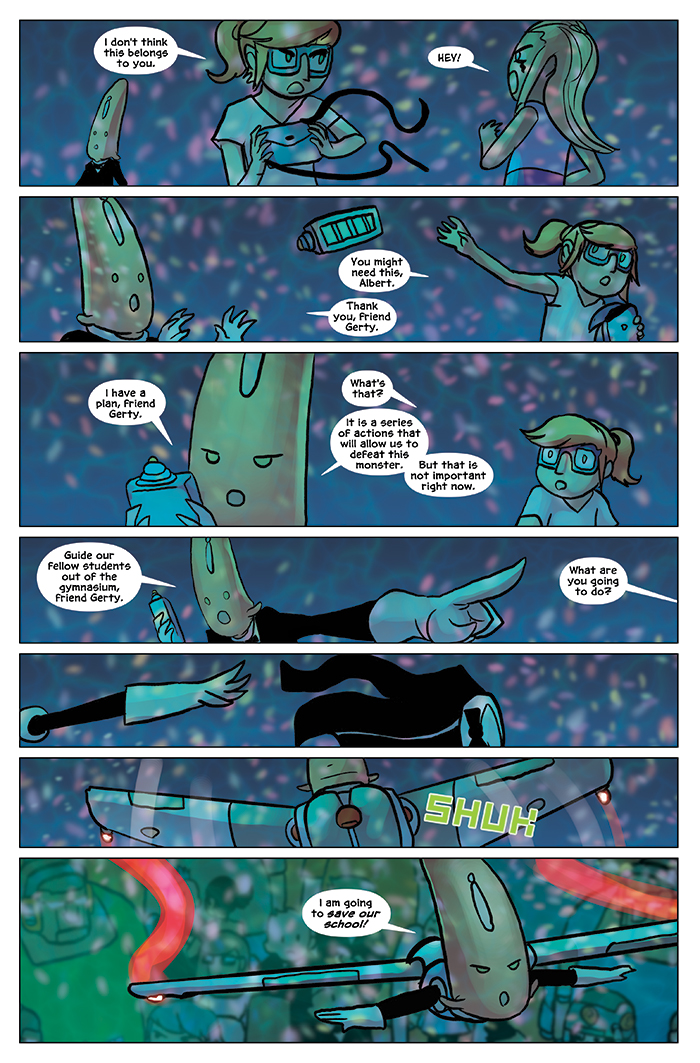 We did it! Albert the Alien volume 2 has been successfully funded on Kickstarter. Gabe and I are going to focus on putting this awesome graphic novel together over the next several months, and then get it off to the printers in time for holiday delivery. We'll also make some pre-orders available in case you missed the Kickstarter, so stay tuned for that!
Want to see the next page early? Vote now and see the next page of Albert the Alien!
We're doing some conventions in July! First up is Anime Midwest (July 3-5) in Rosemont, IL. I'll be a returning guest of honor, along with some other amazing guests (seriously, you need to check out this guest list)! I will be spending most of my time in artist alley selling comics and art, however I'll also be doing some panels throughout the weekend:
FRIDAY
— Writing Comics (panel room 3): 8:00pm – 9:00pm
— Self Publishing 101 (panel room 2): 10:30pm – 11:30pm
SATURDAY
— Kickstarter for Beginners with Trevor Mueller (panel room 4): 12:00pm – 1:20pm
— An Evening With Trevor Mueller (panel room 4): 7:30pm – 8:30pm
###
Additionally, I'll be appearing at Anime Iowa (July 24-26) in Coralville, IA as a returning guest of honor. This con is super fun, lots of great energy, and has some incredibly awesome staff and volunteers putting together a super fun show.
FRIDAY:
–Sponsor Meet and Greet 8-10pm Mainstage
SATURDAY:
–Self Publishing 101 3-4pm Programming 1
SUNDAY:
–Making Webcomics 9-10am Programming 2