Archive for 'Life'
47 items.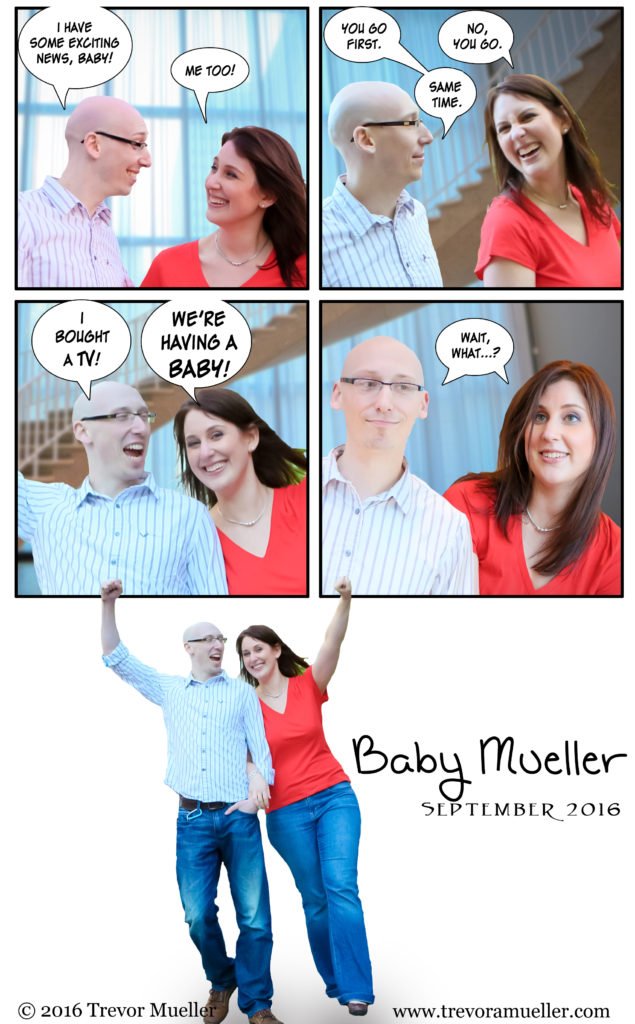 I'm going to watch the shit out of that TV….
January 23rd, 2014
|
by Trevor
These were super easy to make, very tasty (a little spicy, which I like), and taste great when you reheat. Also, anything with bacon is awesome because, let's be honest – bacon is delicious!
INGREDIENTS:
4 strips thick sliced bacon, diced
1 lb boneless, skinless chicken breast, sliced into strips
3 cups shredded romaine lettuce
1/2 cup halved grape tomatoes
1/2 cup seeded, sliced cucumber
1/3 cup ranch dressing
2 tsp diced chipotle in adobo sauce
4 burrito-sized flour tortillas
INSTRUCTIONS:
1) Cook bacon in a saute pan over medium heat until crisp. Transfer bacon to a paper towel lined plate. Drain all but 2 tbsp drippings
2) Saute chicken in drippings in same pan over medium-high heat until browned and cooked through, 8 minutes. Transfer chicken to a plate, tent with foil, and let rest 3 minutes
3) Combine lettuce, tomatoes, cucumber, and bacon in a bowl. Mix together ranch dressing and chipotle; toss with salad mixture and chill until ready to serve
4) Heat tortillas in a large skillet, 1 minute per side
5) To serve, divide chicken among tortillas, top with salad mixture, and roll tortilla over filling. Cut burritos in half on a diagonal and serve
January 21st, 2014
|
by Trevor
Something that goes great with those burritos we made in the previous entry, and I'm always a fan of guacamole.
INGREDIENTS:
3 avocados, diced
1 cup diced fresh pineapple
1/2 cup diced red onion
1/4 cup fresh lime juice
1/4 cup chopped fresh cilantro
1 jalapeno, minced
Salt and pepper to taste
INSTRUCTIONS:
1) Lightly mash avocados with a pastry blender or fork
2) Stir in pineapple, onion, lime juice, cilantro, and jalapeno; season with salt and pepper. Serve immediately
January 20th, 2014
|
by Trevor
More recipes from the magazine we receive. This pasta went extremely well with the pasta bake I posted last week.
INGREDIENTS:
1/2 cup mayonnaise
3 tbsp milk
1 tbsp red wine vinegar
1 tbsp sugar
2 tsp dried Italian seasoning
1 tsp granulated garlic
1 bag chopped salad mix
1 cup seeded, sliced cucumber
1 cup croutons
1 cup sliced banana pepper rings
Salt and pepper to taste
INSTRUCTIONS:
1) Whisk together mayonnaise, milk, vinegar, sugar, Italian seasoning, and granulated garlic in a large bowl. Season dressing with salt and pepper
2) Add salad mix, cucumber, croutons, and pepper rings to dressing in bowl and toss to coat
January 16th, 2014
|
by Trevor
Beth and I got the latest issue of Cuisine magazine, and started trying some recipes again. Unfortunately I didn't take any photos of the process or the product, but my goodness – these are damn tasty!
INGREDIENTS:
8 oz campanelle pasta
5 oz pepperoni
8 oz bulk Italian sausage
16 oz mushrooms
1/2 cup diced onion
1 tbsp minced garlic
2 tsp dried Italian seasoning
1/2 tsp red pepper flakes
1 can (28 oz) crushed tomatoes
3.8 oz sliced olives (black or green)
8 oz mozzarella, sliced
1/4 cup shredded Parmesan
Fresh basil
salt and pepper to taste
INSTRUCTIONS
1) Cook pasta in a large pot of boiling water according to package directions; drain
2) Preheat broiler to high with rack 6-8 inches from element
3) Saute pepperoni in a large pan (oven safe) over medium-high heat until beginning to crisp; transfer to a paper towel-lined plate
4) Brown sausage in pepperoni drippings, 8 minutes. Transfer sausage to a separate paper-towel-lined plate
5) Saute mushrooms in sausage drippings until browned. Add onion, garlic, Italian seasoning and pepper flakes; cook 1 more minute
6) Stir in tomatoes and cook until slightly thickened, 3 minutes
7) Stir in cooked pasta, sausage, and olives. Layer mozzarella over casserole and top with pepperoni
8) Broil casserole until cheese is browned and bubbly. Sprinkle Parmesan over top of casserole and garnish with basil
November 21st, 2013
|
by Trevor
Over the weekend, something magical happened. My mother planned and organized a reception in Michigan to celebrate my marriage to Beth. The invite list was mainly focused on local family that wouldn't have been able to make the Chicago wedding, like my 95 year old grandmother, and a few friends with kids or who wouldn't have been available to make the Chicago dates.
The gesture was so sweet, and it was a pleasure to get to experience our special day again and share it with new faces. Beth also got to meet more of my family, as well as several of my friends we don't get to see in Chicago very often.
The event took place inside Weller's in Saline, MI, which is an old mill converted into a reception hall. They have several halls, in fact, and our event was in the main wing in a very rustic and classy room. Dinner was served buffet style, with a very tasty selection, finished off with cup cakes my mother made herself for dessert.
We went through an abridged version of the first dances (some of our songs were really quite long), and then the floor opened up for people to get their groove on.
It was an opportunity to relive a magical evening with a group of fresh faces, and Beth and I were very grateful for that. Thanks so much for organizing, Mom!
Below are a few photos taken from the event on my cell phone (more photos will follow when we get them back from the photographer)

Daddy Daughter Dance part 2

Old friends back together again

Hanging with Nicole

Roommates Reunited!

The Wife making an "M" with her hands…for "Muella!"

Greg and Vicky were tuckered out by the end of the night

The menu for the wedding trailer blu-ray – with 11 minute menu, 12 minute blooper reel, and more!
October 31st, 2013
|
by Trevor

The happy couple
When we last left off in our story, Beth and I had just gotten married, taken some photos with the wedding party on a playground, and then headed off to the banquet hall for the reception. We had decorated the hall with personalized centerpieces (each table number had pictures of Beth and I at that age, as well as some of our favorite love quotes on books surrounded by paper roses), napkins that had trivia facts about Beth and I, and thank yous written to the guests.
While everyone enjoyed drinks and food brought around by the wait staff, Beth and I stood in a receiving line to say hello to everyone. The receiving line took up most of the cocktail hour, but that was okay – we cut cocktail hour short by about 12 minutes for the introductions that I wanted to have.

Albert the Alien creative team Trevor and Gabe, sharing the love
So, this year has been a little light for me in terms of turning out comics work. However, we had a 12 page mini-comic included in the invitation, and then I worked on writing, producing, and staring in 4 (we wrote 6) fake movie trailers. Now, these trailers were each a different genre, and each a different stage in our relationship. The last of these trailers would be used to directly set up the DJ to introduce the wedding party.
For your viewing pleasure, below are the trailers:

The Better Half – Romantic Comedy Trailer

I Do – Action Movie Trailer

The Honeymoon – Horror Movie Trailer

The Wedding Party – Superhero Movie Trailer
After the wedding party was introduced, Beth and I made our entrance and said a few words, thanking everyone in the room for their amazing love, support, and encouragement over the years. And without further delay, Beth and I moved in to our cake cutting. Beth and I sliced the cake together, and I fed her first. When it was her turn, there was a hesitation, then a crack smile – immediately followed by her spreading the cake across my forehead.

The cake toppers…eventually, the groom was also covered in frosting
After whipping my head clean, we took our seats and began having dinner. Speeches then followed – my brother giving me a pretty good entertaining (yet sentimental) jab, Beth's two matrons of honor saying some pretty sweet things about her, and then a surprise speech from one of my groomsmen, Josh Elder. The speeches were fantastic, followed by food that was also fantastic.
During dinner, the DJs played rat pack era music, and one of the photographers set up a photobooth (similar to a homecoming dance formals photo area). After dinner ended, we went into our formals dances – Beth and I danced to "You've Got a Friend in Me," by Randy Newman. Beth then danced with her father to "Cinderella," by Steven Curtis Chapman. I then danced with my mother to "What a Wonderful World" by Israel Kamakawiwo'ole.
After that, the DJs opened up the floor and started mixing music late into the night. The floor never emptied, before we know it the night was over.
After the reception hall closed, Beth and I headed over to the hotel bar – and several of the groomsmen had grabbed the booze from our room, so the party could go even later into the night. Beth and I retired a bit earlier, but I'm told the party lasted well past 3am.

Photo booth shots of the bride and groom

The groomsmen

The comic book men
Beth and I got up the next morning for breakfast with our families, and then headed back into the city and spent most of the day sleeping. It had been an entire year building up towards this single day, which was amazing and awesome and exhausting and exhilarating all at the same time. It really was the best day of our lives (so far).
Thank you so much to everyone who attended (and those who could not) for your love, support, enthusiasm, and encouragement over the years past – and we look forward you being a part of the story of our lives in the years yet to come.

Seriously, the picture says it all
October 29th, 2013
|
by Trevor
In the morning of the wedding, I headed downstairs for a quick bite of breakfast and then went to the room to start getting ready. There will be more pictures later, but the groomsmen all got ready in my room while the photographic assistant, Christine, tolerated our boy-jokes and watched This is the End (which is hilarious, and highly quotable).
We took a lot of photos, filled out flasks with some tasty adult beverages, and headed downstairs to catch the shuttle – which was taking us to the photo shoot that preceded the ceremony.
Even though it wasn't desirable, Beth and I knew there wasn't enough time to take all the pictures we wanted between the ceremony and reception. Therefore, we did first look and wedding party pictures before the ceremony. I know it's bad luck to see the bride before the wedding, but I'm pretty sure Beth and I couldn't go that long. Good thing we're not a superstitious lot.

The groomsmen in the shuttle, on the way to the photo locations
The groomsmen arrived before the girls in the trolley, and started taking a few pictures while we waited. It was a sunny but cold fall day outside, so we had to keep moving while we were outside and waiting. It wasn't a long wait, however, and pretty soon I was whisked away by the photographer (Colin Lyons) to a bridge in the park and told to turn around.
I could hear Beth approaching – the joy and nervousness in her voice. Eventually I was told to turn around, and there she was – my bride to be, my future wife, and my best friend, all wrapped up into one person.
We took photos in the park as a group at first, and then Beth and I went around by ourselves and the photographers for a while. Once I have the photos, I'll be sharing them – should take around 60 days.

Greeting guests as they arrive for the ceremony
After the photos, the group got on the trolley and headed to the church to prepare and greet our guests. People arrived, took their seats, many hugs and high fives were given, and eventually it was time for everyone to take their spots. I walked out with the deacon, and watched as everyone in the wedding party entered into the room. My mother (and mother-to-be), my groomsmen, the bridesmaids, the ring bearers (who we dressed up as ring security, and had them enter to the Mission Impossible theme song – which immediately returned to the processional music after they sat down), the flower girls, and then, finally, the lady of my life.
Beth and I were flying high on all kinds of emotions. Several of my friends were making funny faces throughout the ceremony, which helped to keep me grounded and remember my word for the wedding: fun. But we had plenty of Beth's word (personal) throughout the weekend as well. Did I mention the welcome bags everyone got at the hotel, with TMNT cookies and other snacks?

The happy couple
After the ceremony ended, the bridal party disappeared into the back room so we could rush through photos at the church with the family. We had about 30 minutes to take all the pictures, and then hopped back on the trolley for some more photos at a nearby playground. But the day was not over yet. The best was yet to come.
TO BE CONTINUED…
October 28th, 2013
|
by Trevor
Those of you who know me personally know that I rarely like to keep quiet. That I like to do more than write comics and talk about comics, but to spread the word on all things that I'm passionate about. But for some strange reason, I've been super quiet for the past (almost) year, and very specifically in the last several months. Not many blogs, reviews, or things outside of the comics. And this is all for a very good reason: I've kind of had a life-changing event occur.
For those of you who don't follow my Twitter or Facebook, I recently got married to the most awesome girl on the planet. Nay, scratch that – in the universe! It was a lot of work putting together our perfect day – but thankfully we had a lot of help from the amazing people in our lives. And now, I would like to share that story with you. Because even if you haven't met me in person, or even if we haven't hung out outside of a convention or a panel or something of the like, you know that I love to tell stories. And trust me – this is a story worth sharing.
Where do I begin….?
For the last year, Beth and I have been toiling away on the multiple details that went into our wedding. You see, when we first started planning this thing we picked one word each that we wanted to describe the wedding day itself. My word was fun. Her word was personal. And the last year has been spent making this day themed around those two very words. And it has been a lot of work, to say the least. But worth it.
So Friday night was the night of the rehearsal, broken out into two parts: the ceremony rehearsal, followed by the rehearsal dinner.
Friday started off with Beth, Josh (one of my groomsmen), and myself heading out to Schaumburg. Beth had a few hours with her matrons of honor in a spa, meanwhile Josh and I went to the hotel to hang out. Josh had to bang out a script, so I went to the lobby to chill with guests as they arrived – and eventually went to Portillo's for a quick bit of lunch.
After food, we stopped back off in the hotel to relax a bit before changing into some fancier outfits (that's right, I can clean up – try not to feint) and headed over to the church. We ran through a somewhat confusing rehearsal of the ceremony that would occur tomorrow, stayed a little longer than we should have, and then drove over to our dinner at Dave and Busters (Beth's idea).

Thank you speech for our friends and family
Since we were arriving late, most of our guests were already in the large room we had rented at Dave and Busters. Beth and I thanked our guests for coming – some from very far, some from five minutes away – and invited them to enjoy the fajita buffet (which was extremely tasty) and bar. We handed out gifts to our wedding party, had a quick bite our own selves, and then handed out the treat of the evening: game cards!

Groomsmen gift – personalized flasks (among other things)

A great way to unwind before the big day
The group disappeared into the place to play various games (many people attaining tickets up the wazoo), unwinding, and acting like kids. It was a great way to relax before the big event the next day, and a fun way for people in the wedding party to get to know each other a little better.
After hours playing some games, Beth went to her mother's house and I retired to the hotel. I hung out with some of the guys until around 2am, drinking whiskey and catching up with some people I haven't seen in years. It was the perfect night before my life would change forever.
TO BE CONTINUED…

Welcome bags for our wedding party…and foreshadowing for things to come
September 12th, 2013
|
by Trevor
So the wife-to-be and I have been super swamped with wedding prep. At this point we're about a month away from the big day, and while we're super excited – we're also super busy.
However, we did get a chance to take a break for a few wedding showers this weekend, celebrating our union early with family. We had done one earlier in the summer with my family, and this time we got to do one with Beth's family in Illinois. Her family went out of their way to theme the event (something they enjoy doing to all celebrations), which was based on the hit TV series Downton Abbey.
The family rented a hall in an historic hotel in Franklin Park, and decorated the place with old-timey pictures of Beth and I. The set dressing was done extremely well. We didn't even notice it until the end of the event. Beth's youngest brother even rented a tux with tails and served us like a butler.
Just about everyone was in 1920s inspired attire, except for me – which wasn't on purpose. When trying to find my black and white suit, I went to put on my shoes and they felt a little funny. Turns out the bottom of them was destroyed! Not sure how it happened, but the soles looked like shattered glass being held together by good intentions. Since they were my only pair of black dress shoes, my options were:
1) Wear brown shoes with the black and white outfit
2) Change outfits
I went with #2, but unfortunately no longer really fit with the theme. It was still a pretty party, though.

The decorations were top notch (and really fit into the surroundings)

Beth in her 1920s attire

The soon to be happy couple – photo-bombed by the groom's best man
After the shower ended, the couple (that's me and Beth) went our separate ways for our respective bachelor / bachelorette parties. Beth went to the city with her girls, and my brother took me out to the suburbs for a night filled with something he wouldn't tell me about. Thankfully, the guy knew me pretty well and have planned out the perfect evening.
We started off in the hotel room with some top shelf whiskey and snacks (Doritos, Cheetos – my favorite snacks that are terrible for you), and my groomsmen slowly started to trickle in. We were joined by Greg, Russell, Scott, Carl, and Adam. After a few hours of hanging out and playing SNES games in the room, we headed out to our first stop for the night: Medieval Times!


The bachelor party begins!
I had never been to this place before, but it's always fascinated me and looked like a lot of fun. You get assigned to a section (there are 6 total) that applies to a knight, and you root for your knight while they participate in feats of fancy. All the while you get to eat dinner like a king – with your fingers! Soup, chicken, ribs, bread, a giant potato, a pastry, and chocolate cake greeted us throughout the evening while we hooted and hollered at the knights.

Trevor and his lil' bro
Our knight was the Black and White knight, who we dubbed Thor because the guy had blonde curly hair and a thin beard. He wasn't a very good knight, however, missing many of the rings with his lance and they getting taken out by the Green Knight in the first round of the joust.

The announcer introduces the knights

While the night was awesome, our knight sucked….
The group then had to decide who to root for, and quickly picked the other colored knights on our side of the arena. However, they too were quickly wiped out of the competition. The ultimate winner was the red and yellow knight – directly across from us in the area. Suffice it to say, we HATED this guy. And we wanted to see him lose.
After the joust had ended, the king was interrupted by a Barbarian character who wanted to take over the kingdom. The champion (our enemy, the red and yellow knight) had to defend his honor, and a huge battle ensued between the knight and the barbarian. The knight's squire even entered the battle, and he fared better than our black and white knight – to which we kept chanting that our knight sucked.
As you can imagine, we were cheering for the barbarian to win. However, it was still an awesome time, and a great way to start out our evening.
Our next stop on the bachelor party train was Game Works, where we drank and played games well past the amount of time my brother originally intended for us to be there. We were met by Zeev, and also ran into some friends who were just at the place – June and John. They bought us some shots and we hung out for a bit, and then went on our way slaying zombies with various firearms, playing lots of shooting games, racing until we broke every speed record in the world, and then finishing the night out with some much needed pool.


GameWorks, baby! How nerds celebrate in style!
After we closed GameWorks down, we headed back to the hotel and hung out in the room, drinking and playing SNES until almost 4:30am. All in all, it was the best bachelor party I could have asked for!
Thanks so much to my brother for organizing everything (and for somehow keeping me in the dark – thus pleasantly surprising me – on who would be there, and what we were doing), for the awesome people in my life who were able to attend, and to the amazing people who were there in spirit. You all rock, and I can't wait to marry Beth! Only about a month to go!