Comic Preview: Witches of E Wick BLVD
Witches of E Wick BLVD
TITLE: Witches of E Wick BLVD
GENRE: Adventure / Magical Girl
ARTIST: Deanna Li; COLORS: Deanna Li; LETTERS: TBD
RATING: Teen / Young Adult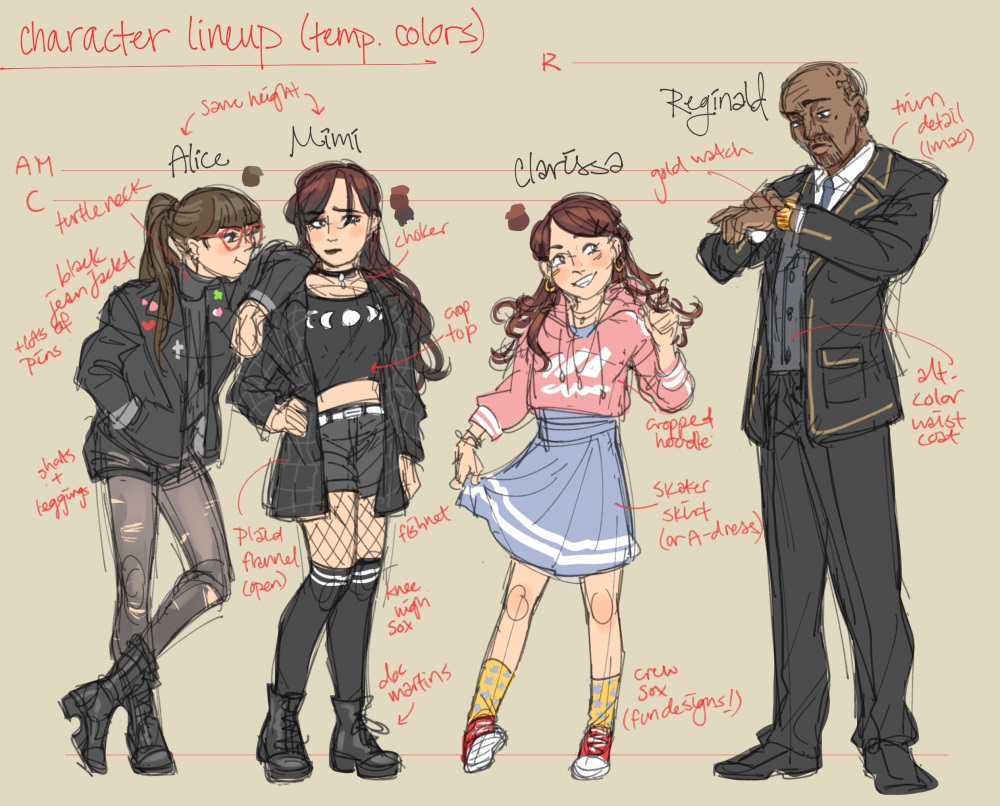 STORY:
Did you know who you wanted to be when you were in high school? It's a common journey most kids go through, but for MELISSA "MIMI" WILLIAMS, it may determine the fate of her entire town. You see, MIMI and her sister, CLARISSA, recently discovered they are the descendants of witches, magical powers and all. And while MIMI is more interested in keeping a low profile, CLARISSA wants to use their powers to advance her social standing – setting off a series of hilarious misadventures.
But MIMI and CLARISSA aren't the only ones in town who are descended from witches. Another witch has been raising monsters to attack the popular kids, destroy homecoming decorations, sabotage the fall fair, and steal ingredients to an ancient potion that will increase their power beyond measure. Can these two sisters  join forces long enough to stop this evil from collecting the ingredients they need to exact revenge upon the populace of Danvers, Massachusetts (originally named Salem Village in the late 1600s)?
WHY THIS STORY:
Since I had children of my own, I've been thinking back to the kind of relationship I want them to have, and the kind of relationship I had with my younger brother. I think about the kinds of characters my daughters will read and be inspired by, as I was inspired by so many growing up. And I want to make sure those role models are positive influences, diverse and yet relatable in a modern storytelling setting.
I often think about the battles my brother and I had growing up, and how we used to be at each others throats – sometimes in a way that, looking back, was funny and cute. Other times, not. However, we also could band together when we were after a common goal. We were an unstoppable force when push came to shove, and I wanted to channel that into characters for my daughters to enjoy.
I met Deanna on social media, and her art style just blew me away. She was already drawing witches and fun fantasy settings, and when I pitched her the idea for this story she immediately jumped on the opportunity. Having only done her own stories before, she wanted to learn how other storytellers work – and add her own mix of manga-inspired art to the mix of urban fantasy and mystical adventure we wanted these sisters to go on.
Below are the first 8 pages of art (with temporary letters), as a preview for what is coming next!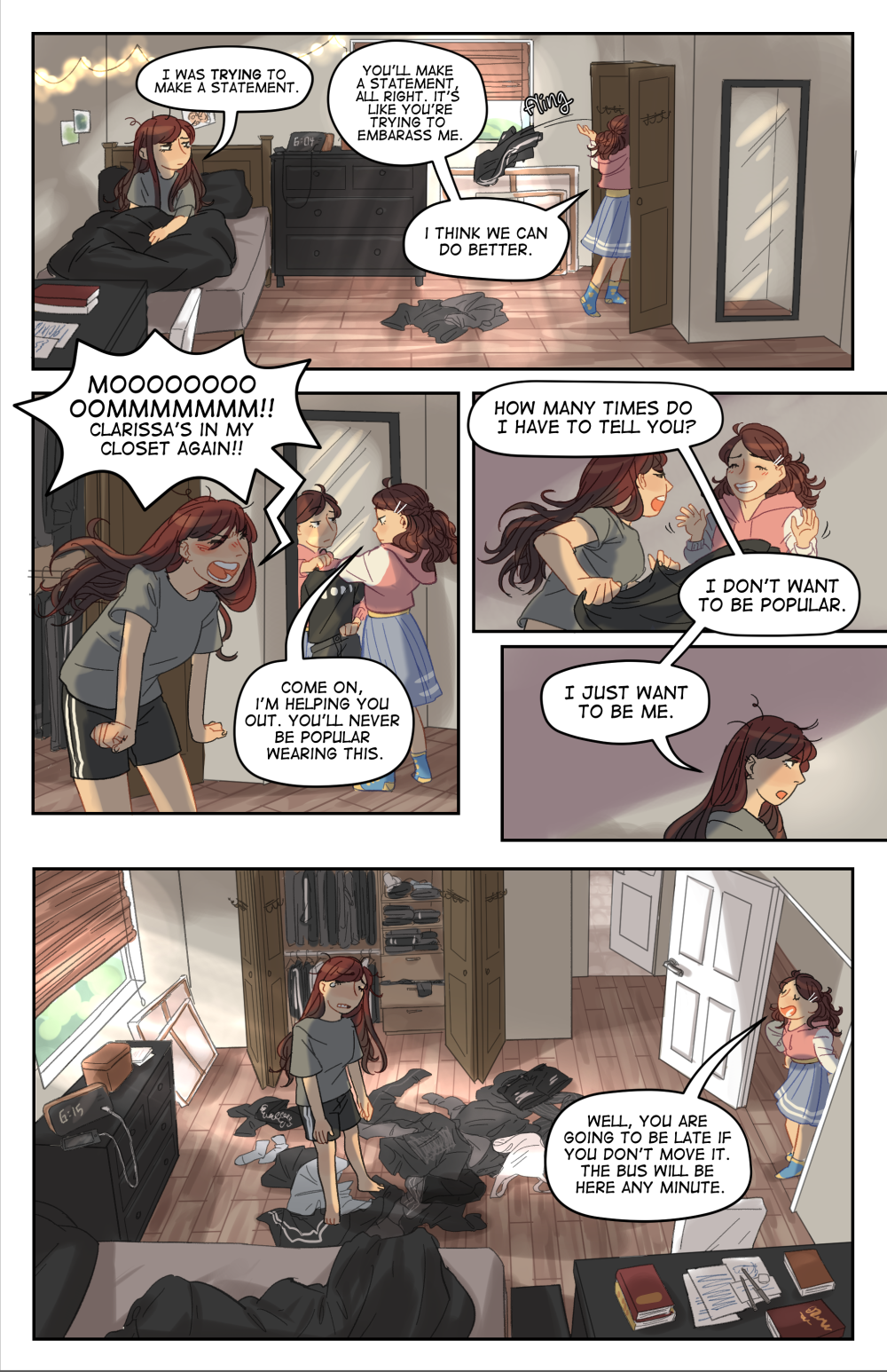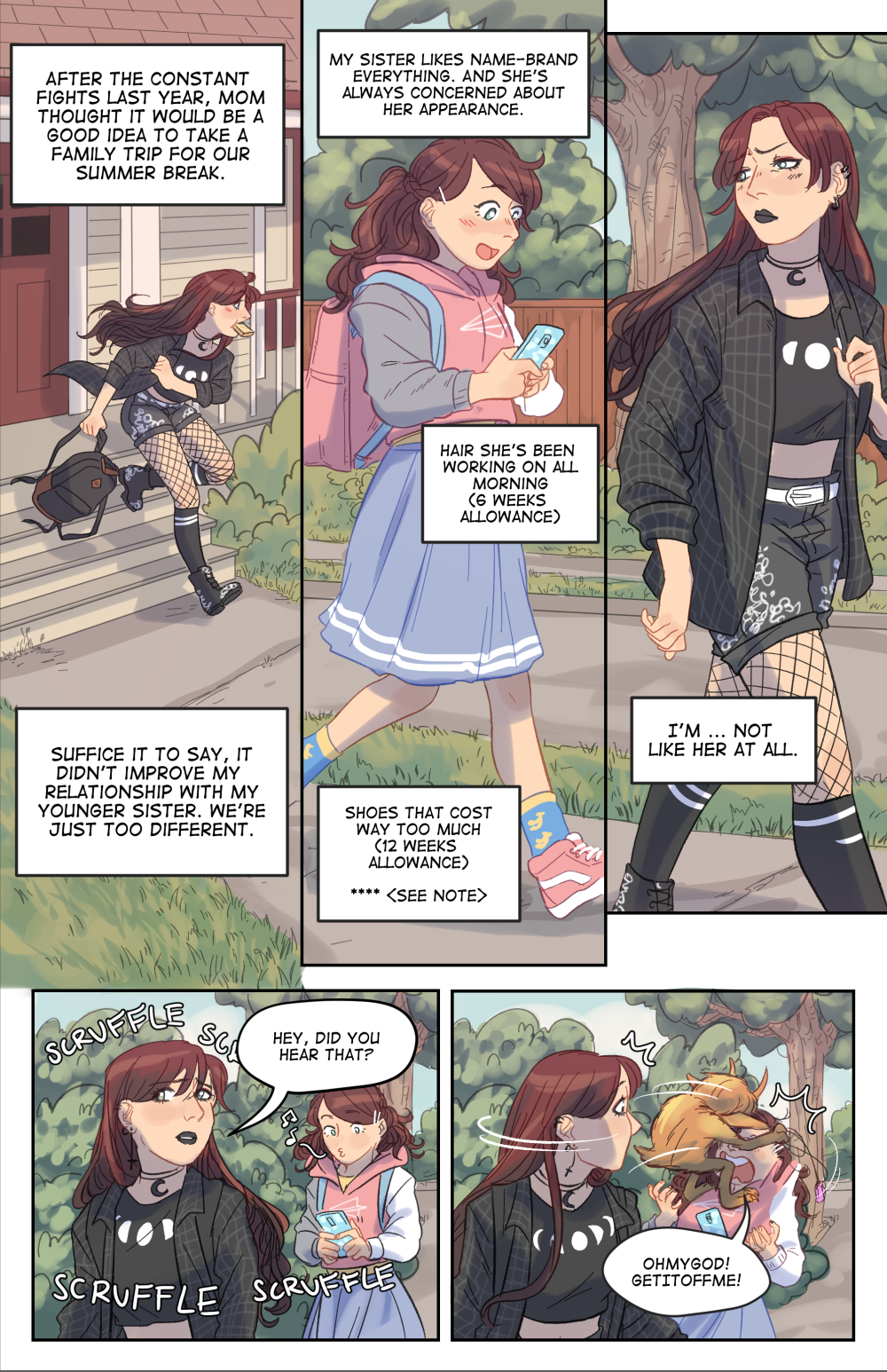 Want to see more?
Like seeing previews, behind the scenes making-of commentary and videos, or my creative process? We review all of these things on my Patreon page.
WHAT'S PATREON? Patreon is a crowdfunding site where fans can pledge money monthly to get exclusive access to creators work. While Kickstarter is for one-and-done projects (like a specific graphic novel), Patreon is more for on-going projects (like making comic series, or multiple series…which is what I'm doing right now).
If you pledge as little as $1 per month, you can get access to the posts right now.
Pledge today, and let me know what you think of this new series.