Comic Creators Alliance 2013
January 11th is National Human Trafficking Awareness Day.
Human Trafficking won't end until awareness is raised, and people like you and me take a stand. Learn more here. (Note: contains adult themes and actual accounts of sex slavery.)
There *will* be a 2013 Comic Creators for Freedom Drive, but we will be holding in on International Abolition Day (December 2nd) rather than National Human Trafficking Awareness Day (January 11).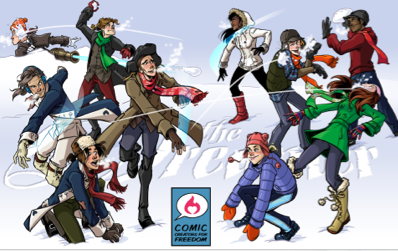 If you make a donation to any organization who is a part of this fight on January 11th and forward Lora Innes your receipt, she'll send you one of the Dreamer short stories and 2012 The Dreamer Cast Snowball Fight wallpaper back as a Thank You for helping out in this important cause!
A few of our favorites are Love 146 (International), Gracehaven (Ohio), and GEMS (New York City).