Free Comic Book Day 2021
Free Comic Book Day is Back!
It's been a while since we've been able to get together in person and have a proper store signing, and Free Comic Book Day (FCBD) has always been a fun, family-friendly event to help support local creators and businesses – and this year, it's back (although in August instead of May)!
For the last several years, I've signed at Dreamland Comics in Libertyville, IL for FCBD, and this year I'll be returning again with my buddies Russell Lissau (old Wounds, Batman Strikes), Alan Evans (Rival Angels), and Mark Stegbauer (Ghoul Scouts). We'll be selling our personal books and signing them for fans, doing free sketches for the kids, and also helping support this awesome local comic book shop! Weather permitting, we'll be set up outside the store so there's more opportunity for social distancing, as we try to keep this event as fun and safe as we can for everyone.
I'll have copies of Albert the Alien (the complete series!), as well as a few limited edition preview bundles (collecting 6 single issues of my new series, currently in the works), including Consumer, Beyond the Pillars, The Witches of E Wick BLVD, Los Ojos, and more!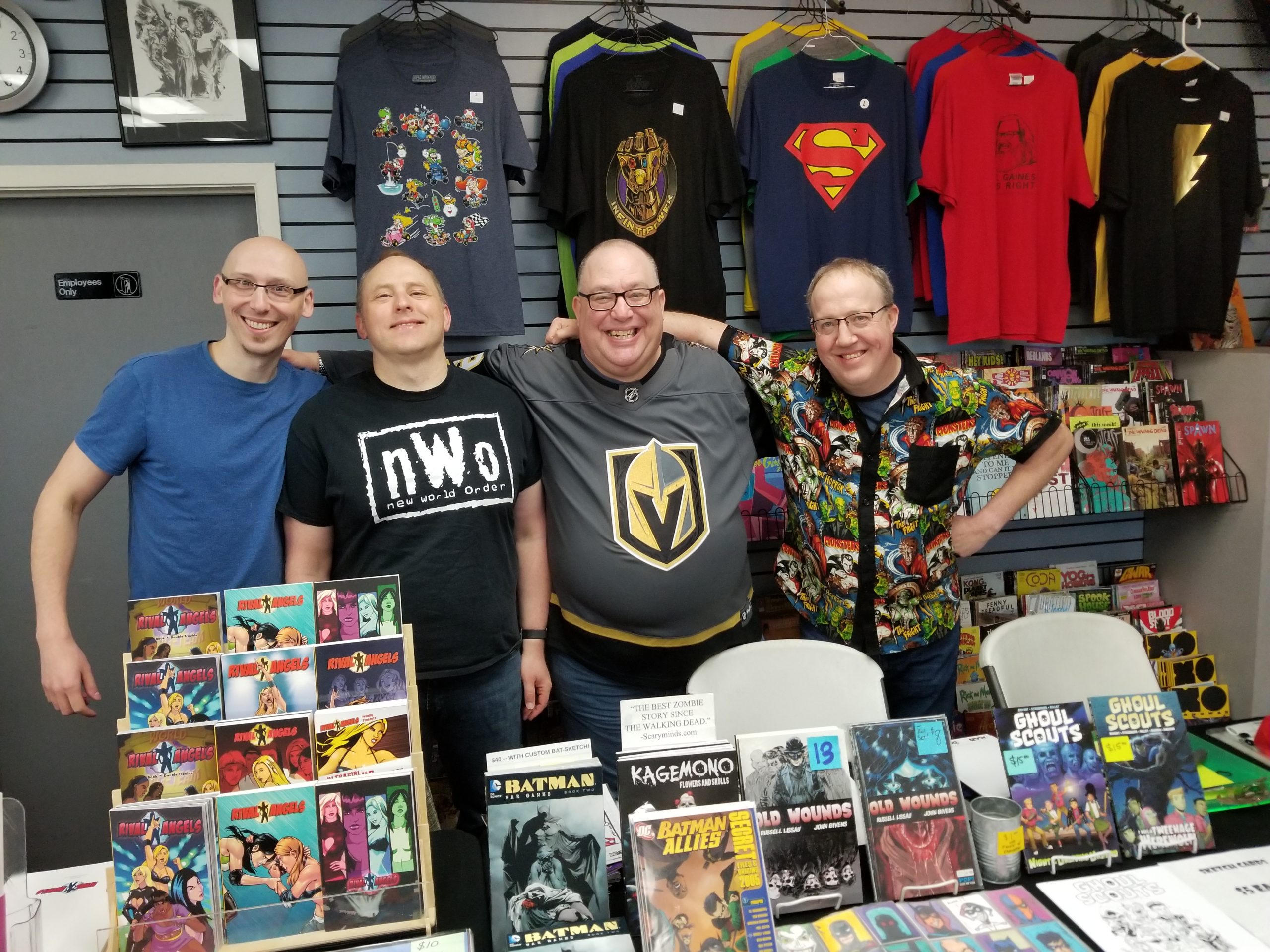 I hope you'll come join us this weekend at FCBD in Libertyville!
Looking forward to seeing you there!