Nexus Point has launched on Webtoon Originals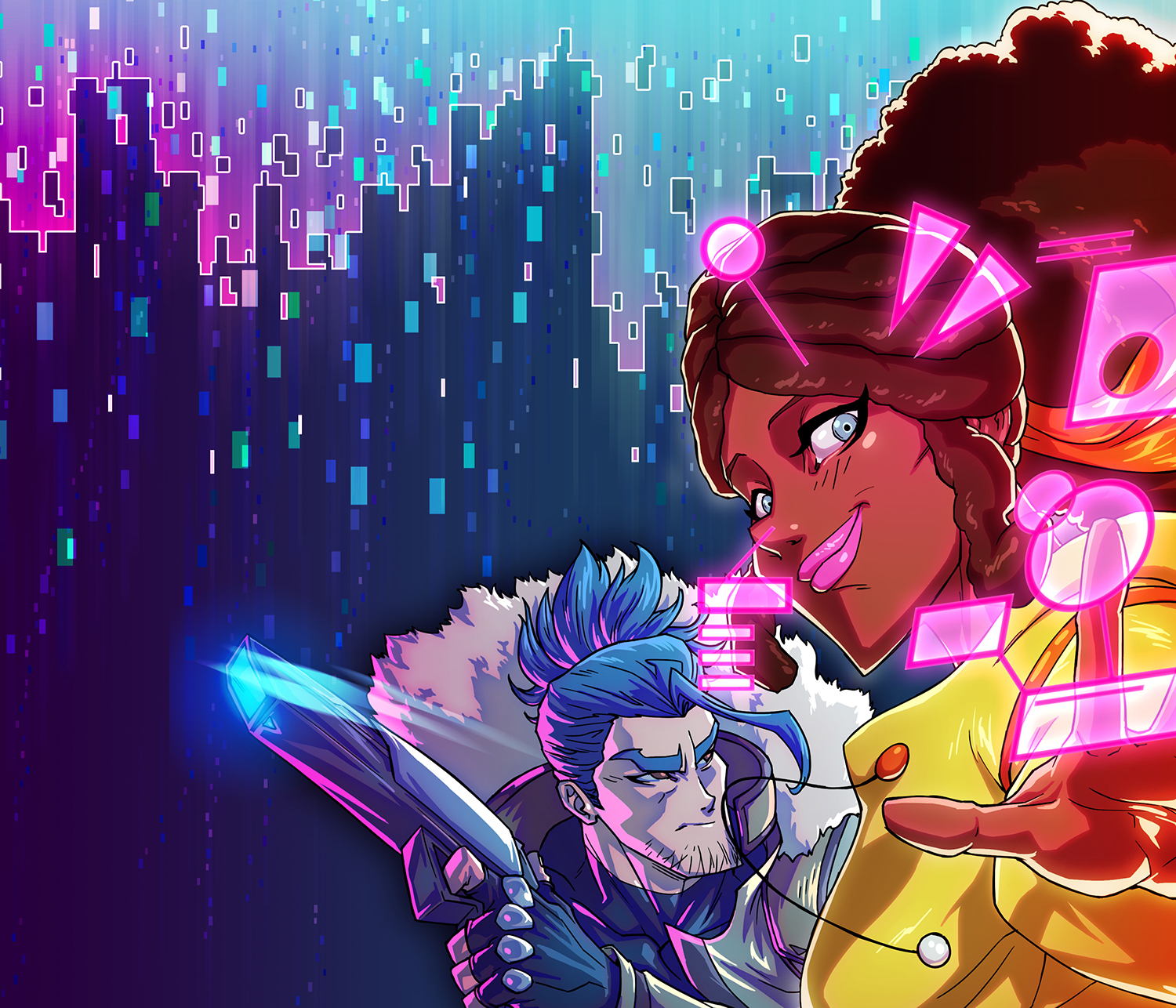 For the last year, I've been living in a cyberpunk world!
In my head, that is…not for real. But we've been working on Nexus Point since I originally pitched it back in 2021, and oh my has it been an incredible journey! Check out the series on Webtoon Originals now! It's free!
On the surface, Nexus Point is the story of hackers vs bounty hunters. As you dig deeper, you'll see the themes around found-family, the power of friendship, and the legacy the lost loved ones can leave behind.
What's it about?
Gemi Reynolds just landed her dream tech job — how did it put her at the top of someone's hit list? Suddenly she's pulled into a world of cybercrime, where secretive hackers race to stay ahead of relentless bounty hunters. The only person who can keep her safe? Jack Travis, the very detective-turned-bounty hunter who's been hired to arrest her. But Jack's own mysterious past is catching up to him, and he may need Gemi's help to stay alive.
Our story focuses on these two characters, and how their worlds inevitably bring them together into an epic adventure!
Be sure to check out the series on Webtoons. The first 3 episodes are free, and you can get early access to more episodes through Fast Pass!