Free Comic Book Day 2018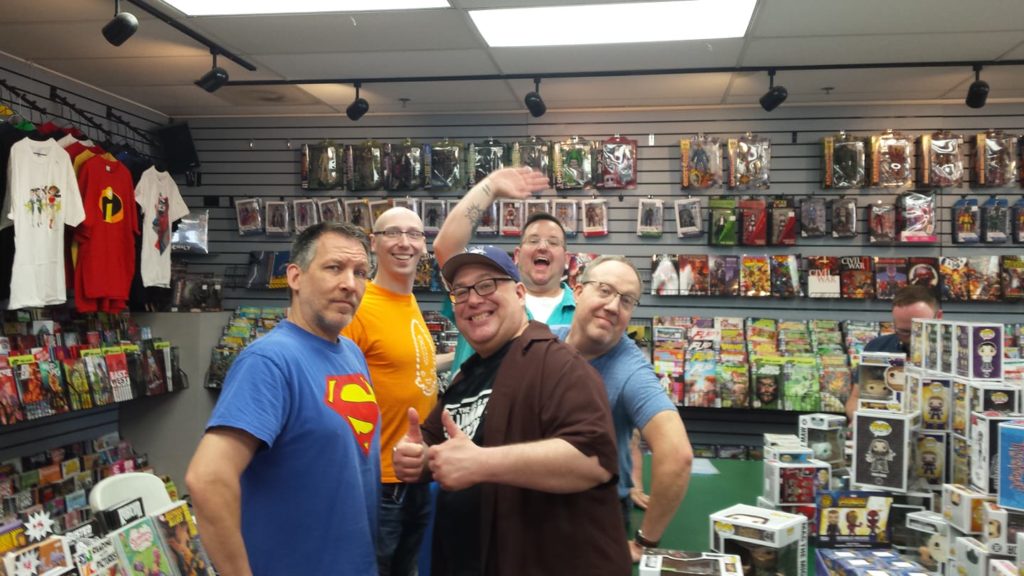 The first Saturday in May is Free Comic Book Day – a day where comic book stores offer up free comics (of select titles) and local creators, like myself, come out to do sketches for kids and give away from freebies of our own – and also sell some of our comics. This year I returned to Dreamland Comics in Libertyville, IL – a local independent comic store that I've done a number of events at, and who have some of the coolest customers in the north suburbs of Chicago. And like last year, the crowds were incredible.
I was joined by fellow comic creators Jeff Balke (colorist), Mark Stegbauer (Ghoul Scouts), and Russell Lissau (The Batman Strikes), who all had their own books and freebies to give out. I was pushing my Albert the Alien series – which had the new volume 3 out in print – since the store was sold out of their copies. The day went by super fast. We were there from open at 10am until about 3pm, and the traffic in the store never died down. There was a constant line out the door, and fans clamoring for the latest releases – as well as very excited about what we were selling. I personally had a record sales day, which was a great way to start my weekend.
I also made some purchases from the store, needing to complete my collection of Invincible trade paperbacks (my favorite superhero book), as well as starting my collection of Invader Zim comics (man, I loved that show).
If you missed out on FCBD, don't worry – it happens every year, the first Saturday in May. And next year, I'll be back doing another fun event! Be on the lookout!